our services
---
Concrete Paving
Asphalt Paving
Milling
Soil Stabilization
Grading & Excavation
Landfill & Recycling
Utilities
Airports
Concrete Breaking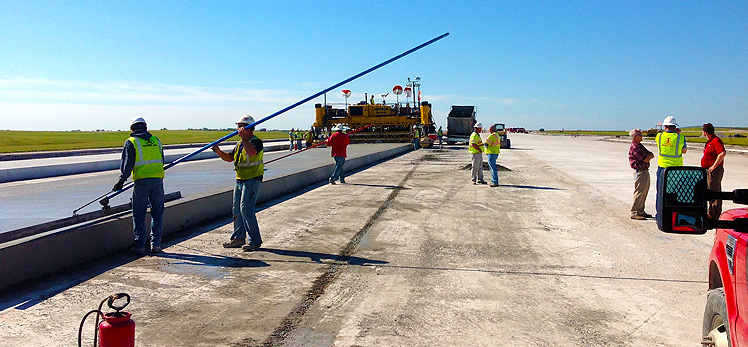 Concrete Paving
We specialize in concrete paving and have been doing it for over 30 years. No job is too large for our experienced project managers and hard-working crews. We take pride in providing an exceptional finished product on time and on budget. Each year, our crews are recognized at the regional and national level for high-quality workmanship.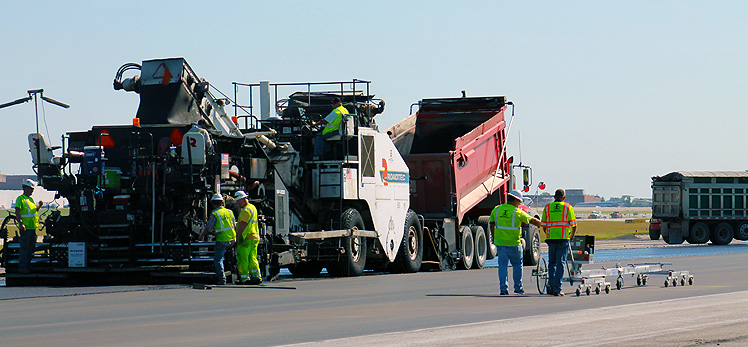 Asphalt Paving
Since it was added in 2006, our asphalt division has become an industry leader. Using the highest quality materials and latest innovative approaches, we ensure long-lasting, professional results. We incorporate recycled asphalt and recycled shingles into our mixes providing more environmentally friendly and cost effective products.
Our asphalt business includes many types of commercial, industrial, and residential paving projects as well as major reconstruction of highways and airport runways.
We are a licensed applicator through Roadscience, LLC for Bondtekk and Novachip. Both products help owners realize more value by using thinner lifts with added rut resistance and crack resistance.
Our two asphalt plants are conveniently located in the Kansas City area. Both plants include state-of-the-art quality control labs on-site to ensure high quality mixes.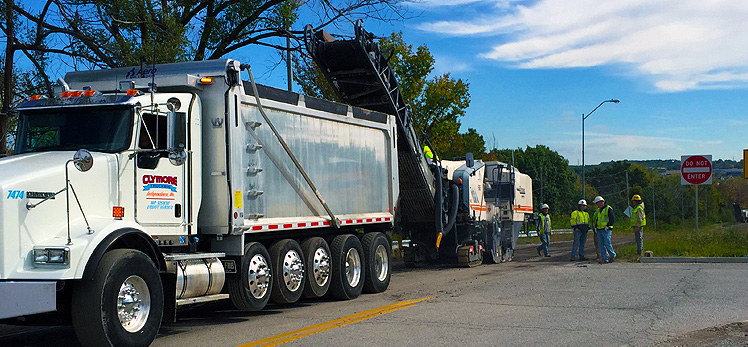 Milling
In 2014, we added Milling Operations to improve efficiencies across all projects. Our top-of-the-line milling machines and experienced crew can handle any project from parking lots and city streets to highways and airport runways.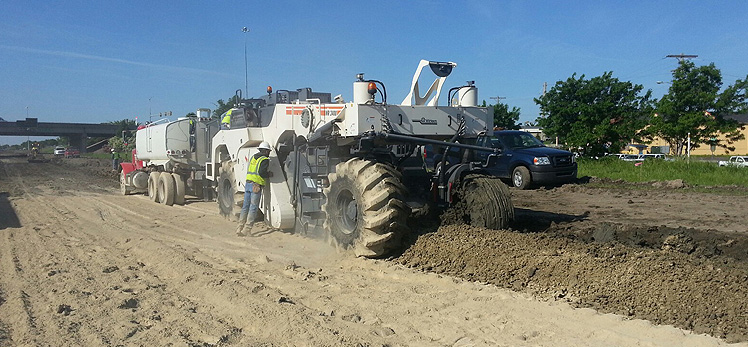 Soil Stabilization
In order to improve the strength of the subgrade for any construction project, we have the equipment and capabilities to mix lime, fly ash or cement with the soil to create a strong base layer.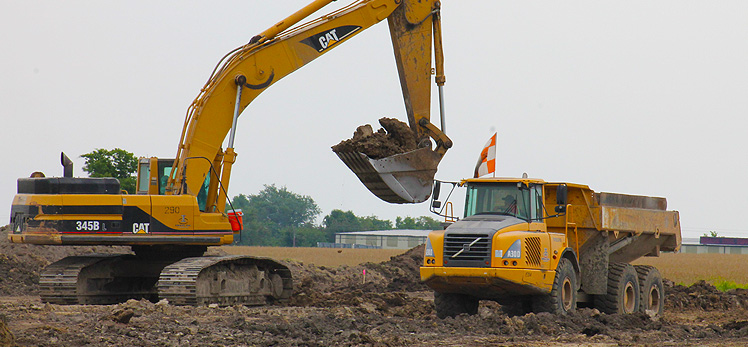 Grading & Excavation
Specializing in earth and rock moving, we have the capacity to handle mass excavating and grading projects. We have extensive experience in flood control including dams, levees and retention wall construction.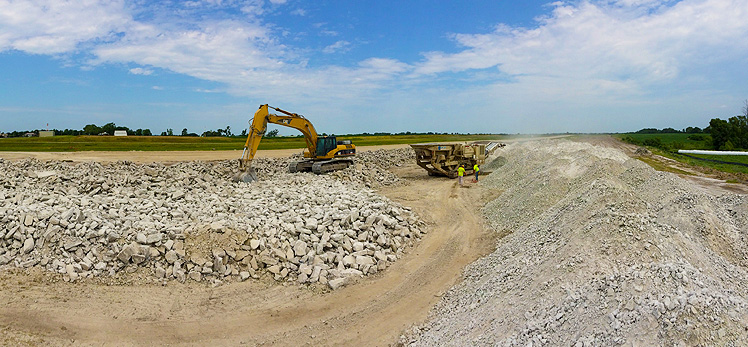 Landfill & Recycling
ASPHALT SHINGLE RECYLCING
Asphalt shingles that are free of wood, metal or trash can be dropped off for recycling during normal business hours at our Mosby and South Kansas City asphalt plants. For more information, please contact Doug Farrier @ 816-635-4110.
CONSTRUCTION DEMOLITION LANDFILL
We own and operate an approved landfill for clean materials located off 210 Highway in Kansas City, Missouri. For more information, contact Roger Ideker @ 816-364-3970.
Get Directions To Landfill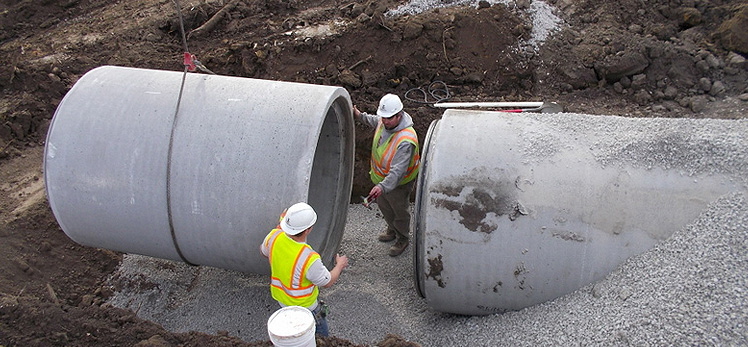 Utilities
We can handle the construction and installation of all water, storm, and sanitary underground infrastructure for any project.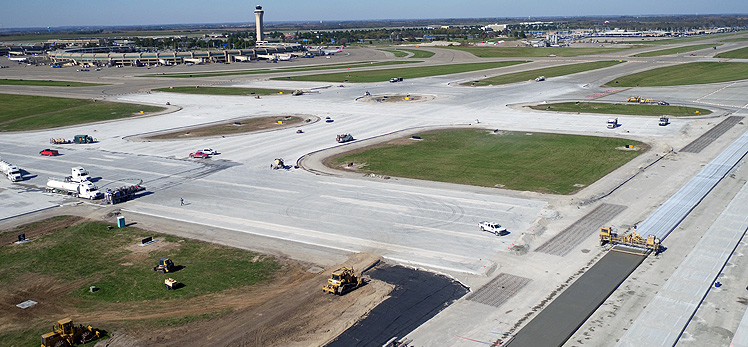 Airports
We excel at producing quality work on time and on budget especially when it comes to the high specifications, accelerated schedules, and high level of security required for airport jobs. Our crews have experience installing runways, taxiways, parking ramps, EMAS, and other airport related projects.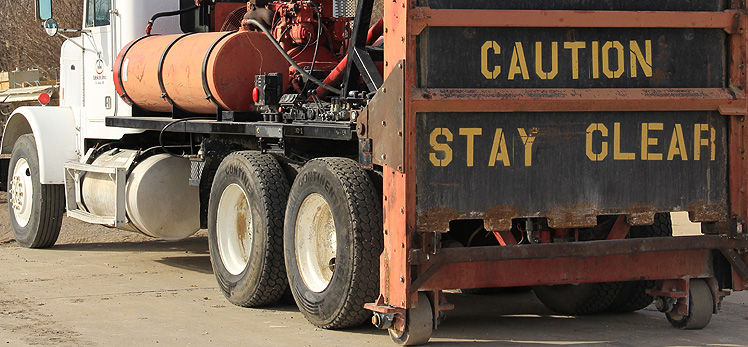 Concrete Breaking
We use a guillotine breaker truck and an Impactor 3000 for breaking up existing pavement materials. These machines rubblize the pavement allowing the materials to be separated for hauling, excavation, and recycling.